Empowering fulfilment since 2015
At Emiza, our deep subject matter expertise lies in warehousing and order fulfilment for over 150+ Direct-to- Consumer (D2C) and Business-to-Business (B2B) brands, across a broad spectrum, right from beauty, personal care and cosmetics, fashion and lifestyle, to electronics and appliances, home and kitchen and food and nutrition.
Emiza's first warehouse Delhi, circa 2016
Since the early 2000's in India there were many Third Party Logistic (3PL) companies catering to large corporations, but there were no such 3PL companies for small and medium businesses (SMBs) as their scope and requirement was limited.

The advent of e-commerce changed the landscape for SMBs and they came to the fore. They now had a platform to sell directly to consumers without depending on distributors and retailers. This trend also gave rise to "Internet First" consumer brands who understood their end customer and were able to take the fight to the established brands.

There was now a need for a specialised 3PLs who understood what these SMBs and internet first brands needed. We spotted this trend early on and realised the need for a company like Emiza that would focus on SMBs and empower them to succeed online.

When we started out with a humble family of only 2 clients in the lifestyle and furniture sector. Slowly and steadily, our family grew through word of mouth references and glowing reviews. We can proudly say we now serve more than a hundred brands across multiple sectors.
At Emiza, we have a clear understanding of our vision:
"Empower SMBs with the best Infrastructure, Technology and Fulfilment Capabilities to delight their customer and grow their business online and offline."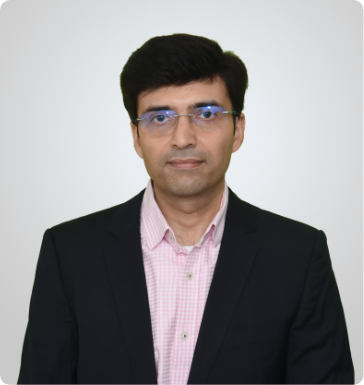 Founder & CEO
Ajay an experienced business leader with 15+ years hands-on experience of driving a variety of logistic businesses from cash logistics, global relocations, freight forwarding and 3PL.
Ajay holds a Bachelor's degree in Business Administration and Management from William & Mary, USA.
After playing leadership roles across multiple MNCs, Ajay decided to start Emiza with a vision to create a seamless supply chain platform and cater to the growing needs of SMB enterprises in India both online and offline.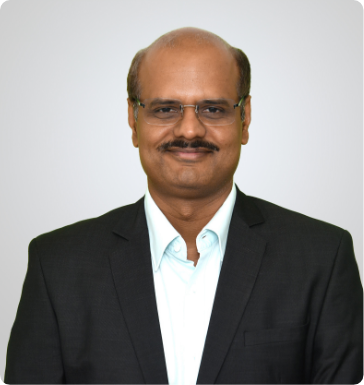 Co-Founder & Executive Director
With an experience spanning almost two decades, Jitendra currently heads the Finance, HR and Operations departments at Emiza.
He is a fellow member of the Institute of Cost Accountants of India, and has an Advanced Diploma in Management Accounting from CIMA, London.
Jitendra has worked in some of the top institutions in the country and has deep subject matter expertise in these fields.
Director
Nishant Rao brings expertise in B2B technology and SaaS sales and marketing with a repeat track record of delivering value and globally scaling successful companies in consumer internet and enterprise software with multiple stints of growth past $100M+ (eg. COO of Freshworks, Board Member at Zenoti, MD of LinkedIn Asia) thereby being part of multiple unicorn journeys.
He has an MBA from the Massachusetts Institute of Technology and a Computer Science degree from UT, Austin. Nishant has been recognized as 40-under-40 executive by the likes of Economic Times & Fortune for impact created. It's this desire for impact that led him to invest in Emiza
Director
Vikram Godse, who led the investment in Emiza from Mayfield India, has been an active venture investor over the last 20 years. Prior to founding Mayfield India, Vikram was a founding member of JM Financial Investment Managers and was also part of Cisco's investment arm and Infinity Venture Fund.
Board Member
Siddharth has been with JMFPE since March 2006. He has over 12 years of private equity experience in India. He has been a part of the core investment team of JMFPE since inception and is currently leading the first Fund's exit initiatives.
Siddharth focusses on sectors such as financial, manufacturing and consumer services, and has worked across the investment life cycle. In addition to JM Financial India Fund and Fund II, he has successfully led early-stage investments in financial technology and healthcare services from JM Financial's proprietary funds.
Prior to JMFPE, Siddharth worked at Ernst and Young / Arthur Andersen for close to 8 years in taxation and investment structuring advisory services. He serves as a Nominee Director on JMFPE's portfolio companies.
Siddharth holds a bachelor's degree in Commerce from Sydenham College, Mumbai University, and is a qualified Chartered Accountant.
Marketing Advisor- Emiza Inc
Rati is a member of the Marketing Advisory Board at Emiza Inc. She has been associated with Emiza since the brand's inception and has played a vital role in integrating the brand with the marketing, growth and overarching business objectives while ensuring maximum ROI.
With deep insights gained over 15 years in leadership teams at top consultancies like Deloitte (US and India), KPMG (US) and Pricewaterhouse Coopers (India) and large conglomerates like Ampersand Group, her approach towards marketing strategies across media such as digital, print, social media, PR and events are effective and outcome-driven.
Her educational achievements include a Master of Information Management degree from Syracuse University, New York and a Bachelor in Computer Engineering from Mumbai University.
Mayfield
Venture Capital Firm

Mayfield Fund, a global early stage venture capital firm with over $2.5 billion under management has invested in more than 500 companies resulting in 118 IPOs and more than 200 mergers or acquisitions.
"We have always been bullish on logistics plays. The onset of GST leading to overall consolidation in the warehouse space and the constantly growing eCommerce sector's need for fulfilment are some of the key reasons for this investment. Further, Ajay's rich knowledge and experience in his industry reinforced our conviction to want to partner with Emiza.
JM Financial is an integrated and diversified financial services group. The Group's primary businesses include
(a) Investment Bank (IB) shall cater to Institutional, Corporate, Government and Ultra High Networth clients and includes investment banking, institutional equities and research, private equity funds, fixed income, syndication and finance;
(b) Mortgage Lending includes both wholesale mortgage lending and retail mortgage lending (home loans, education institutions lending and LAP);
(c) Alternative and Distressed Credit includes the asset reconstruction business and alternative credit funds; and
(d) Asset management, Wealth management and Securities business (Platform AWS) shall provide an integrated investment platform to individual clients and includes wealth management business, broking, PMS and mutual fund business.
We have pioneered several strategies and transactions for a wide client base spread across geographies and thus developed rich experience and expertise. Every idea is unique to the need of the client and supported by superior execution to deliver maximum benefits. In the course of our journey, we have partnered with several top Indian and International corporate houses and gained their trust and confidence. Our well-established processes ensure total confidentiality for all our clients, thereby giving them absolute confidence on conflict management and maintenance of confidentiality.
We are a skilled team of professionals who bring varied talents, knowledge and experience to the workplace, contributing greatly to the growth of our businesses. Our group is proud to have won several national and international accolades for our insightful advice and execution skills. We are driven to give back to society by supporting causes related to education, health care, skill development, entrepreneurship promotion, disaster relief and animal welfare.
Land Admeasuring 1 (One) Bigha, Covered by Dag No. 341 of K.P. Patta No 30 of Revenue Village-Gouripur under Mouza- Sila Sendurighopa, Land Class- Bao Ban, District-Kamrup (Sadar), Assam
Khasra No. 551, Nayak Mohalla , Opposite  Holi Chowk, VPO Bijwasan New Delhi 110061
Plot No. 122, Village – Bamnoli , Sector- 28, Dwarka , New Delhi – 110077
Khasra No.24/3/2, 8,13, 18/2/2, Village Gopalpur, District – Gurgaon- Haryana -122001
Khewat/Khata No. 91/105, Khasra No. 26//15 ,26/16,27/11,12/1,12/2/1,13/1,20 Marla Village, Fatehpur, Tehsil – Tauru,Haryana-122105
Survey no 100/4, Resurvey no. 100/7 Billankote village, Sompura hobli, Nelmangala Taluk, Bangalore – 562111
Survey No.83/1, Kachhnahalli, Beside Kirloskar, Electric Company, Budhi hall Post, Nel Mangala – Bangalore- 562123
Welspun One Logistics Parks Pvt. Ltd., N9, DBG Estate, Bapgaon Sonale Road Village-Bapgaon, Post – Lonad, Taluka, opp. MSEB Substation, Bhiwandi, Maharashtra 421302
I2 Warehouse , Saidhara Warehousing complex, Mumbai Nasik Highway , NH3, Bhoirgaon Village , Bhiwandi Thane- Maharashtra – 421302
Unit No 1 to 6, Building No A-4, Green Space, Village Vahuli, Bhivandi, Thane -421101
Survey No. 539/A and 542, Back Side  of Ramareddy Function Hall, Gowdavally Village – Medchal Mandal – 501401
Survey No. 332/3, 333/1, 334/1B, 334/2, 335/1A2, 335/1B1, 335/1B2, South Pakkam Road, Bhodur Village Main Road, Thiruvallur District, Tamilnadu-600067
Ganesh Complex, LR.Dag No. 2033, LR Khatian No. 2985,2986 and 2989 in Mauza Raghudebpur, JL No.99, Under Police Station Ulberia, Dist-Howrah, 711322
Plot No (RS) 1852,1853,1857,1858,1864(LR) 1767,1768,1772,1773,1779, Mauza jaladhulagori, P.S Sankrail, Howrah-711302
Ahmedabad, Gujarat (Inaugurating soon)
Lucknow, Uttar Pradesh (Inaugurating soon)